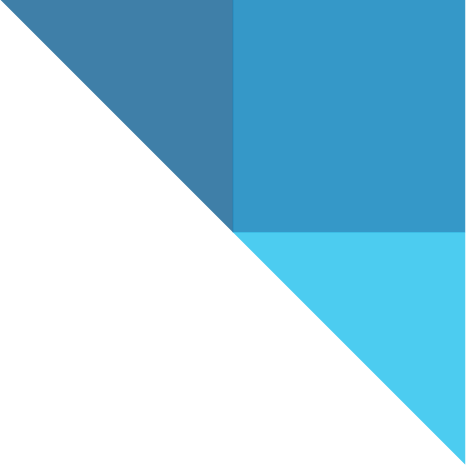 Playing our Part – Raising Awareness of Alcohol Use Disorder During National Recovery Month

By Jeff Harris, Vice President and General Manager, Addiction
September is National Recovery Month, an important time to raise awareness about the unique challenges people living with substance use disorders face and to celebrate those navigating their recovery journey. It's an opportunity to reaffirm our commitment to ensuring that adequate screening, treatment and support are available to all those seeking recovery.
More than 28 million adults in the United States1 live with alcohol use disorder (AUD) - they are our family, friends, neighbors and colleagues. The widespread prevalence and deep negative impact to individuals, families and society2 highlight the importance of focusing our efforts on awareness about, and treatment of, AUD.
It is well established that the COVID-19 pandemic had a significant effect on how much American adults drink - according to one survey, more than 60% of participants reported their drinking increased during the pandemic.3 While the pandemic has waned, recent data shows the alarming trends in alcohol use and addiction are worsening, especially for certain segments of our population.4
For example, rates of death from alcohol-related illnesses among women, for whom the long-term effects of excess alcohol consumption may occur more quickly than in men,5 are rising faster than their male counterparts.6 Additionally, both rates of drinking and binge drinking among adults between the ages of 35 and 50 have steadily risen since 2012.7 We can and must do more.
According to a recent study conducted by researchers at the University of California, Davis, less than 3% of visits to a primary care setting included screening for alcohol use disorder8 while only one in six emergency department physicians reported consistently screening patients for excessive drinking in another study.9 Simple questionnaires, like those provided by organizations such as Shatterproof, can help shine a light on people's drinking patterns and may inform one's decision to seek further guidance or treatment from a healthcare provider.
Healthcare professionals, policymakers and companies like Alkermes that work in addiction all have a role to play in raising awareness and working together to improve screening rates and expanding access to psychosocial support and referral to appropriate treatment options for people living with AUD. Screening, in particular, is a critical first step to identifying people who may be struggling with their drinking, getting them a proper diagnosis and connecting them with the care they may need.
In addition to supporting awareness, companies big and small can also commit to building recovery-friendly workplaces for all employees. From closely evaluating healthcare benefits to ensure inclusion of access to mental health and addiction services, to hosting alcohol-free events, organizations can play a key role in supporting employees in recovery. My colleague, Steve Schiavo, our Senior Vice President of Human Resources, detailed our efforts to make Alkermes an inclusive place to work for all our employees, including those in recovery, earlier this year.
At Alkermes, we remain committed to harnessing the deep compassion and great science that our employees bring each day to make a real impact for those living with or impacted by addiction.
References:
1Substance Abuse and Mental Health Services Administration (SAMHSA). 2021 National Survey of Drug Use and Health (NSDUH). https://www.samhsa.gov/data/sites/default/files/reports/rpt39441/NSDUHDetailedTabs2021/NSDUHDetailedTabs2021/NSDUHDetTabsSect5pe2021.htm
2https://www.niaaa.nih.gov/alcohols-effects-health/alcohol-topics/alcohol-facts-and-statistics
3Grossman ER, Benjamin-Neelon SE, Sonnenschein S. Alcohol Consumption during the COVID-19 Pandemic: A Cross-Sectional Survey of US Adults. Int J Environ Res Public Health. 2020 Dec 9;17(24):9189. doi: 10.3390/ijerph17249189. https://www.ncbi.nlm.nih.gov/pmc/articles/PMC7763183/
4 https://www.niaaa.nih.gov/news-events/research-update/alcohol-related-deaths-which-increased-during-first-year-covid-19-pandemic-continued-rise-2021#:~:text=During%20the%20two%20decades%20prior,increased%20around%202.2%25%20per%20year.&text=The%20figure%20above%20shows%20the,(from%2078%2C927%20to%2099%2C017
5https://www.cdc.gov/alcohol/fact-sheets/womens-health.htm#:~:text=After%20drinking%20the%20same%20amount,of%20alcohol%20compared%20with%20men.
6https://jamanetwork.com/journals/jamanetworkopen/fullarticle/2807706
7https://www.nih.gov/news-events/news-releases/marijuana-hallucinogen-use-binge-drinking-reached-historic-highs-among-adults-35-50
8 https://health.ucdavis.edu/news/headlines/study-shows-need-to-increase-screening-for-unhealthy-alcohol-use-during-primary-care-visits/2022/04
9 https://pubmed.ncbi.nlm.nih.gov/33729185/
Last updated: September 2023
Original article appeared on LinkedIn.com. Republished with permission.