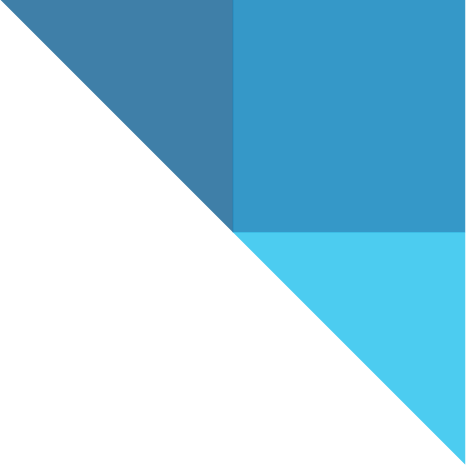 Alkermes' Response to COVID-19
At Alkermes, we continue to closely monitor and rapidly respond to the impact of COVID-19 on our employees and our communities, while working to help assure that healthcare providers and patients have uninterrupted access to our medicines.

How We're Helping to Keep Our Employees Safe
Alkermes has adopted a series of precautionary measures in an effort to mitigate the potential spread of COVID-19 in a community setting, while also enabling us to continue our critical business functions. This includes:
Instituting a global remote work policy for those employees who are able to work remotely
Increasing equipment sanitization and physical distancing practices, and developing face covering guidelines to help protect the health and safety of employees who are unable to work remotely on critical tasks in our labs, offices and manufacturing facilities
Supporting the needs of healthcare providers and patients through remote interactions, when necessary, with our field team
We also have a comprehensive benefits program in place that is designed to support our employees' health and well-being, and are providing employees with flexible solutions to assist them as they manage their personal and professional responsibilities during this unprecedented time.
How We're Helping to Support Patients and Healthcare Providers
In these challenging and uncertain times, it is more important than ever that we support people living with opioid dependence, alcohol dependence and schizophrenia to help assure that they have access to the information, resources and medicines that may help them.
Since the onset of the pandemic, Alkermes has announced the expansion of several programs and services in support of patient access to our medicines. These actions include expanding our injection site networks to include additional appropriate retail pharmacies and clinics, including the addition of 900 on-site retail pharmacies that are part of Albertsons Companies, where pharmacists can provide injections of our medicines; building awareness of our Patient Access Services staff's availability to help patients, families and healthcare providers navigate challenges that may arise for patients in accessing prescribed treatment with our medications during this crisis; and enhancing our product education and resources for healthcare providers through the use of virtual educational interactions.
Additional Alkermes programs in support of patient access to our medicines include Patient Assistance Programs to help eligible patients with the cost of their prescribed Alkermes medicines and Co-Pay Savings Programs that can help lower, or in some cases eliminate, out-of-pocket costs for patients who have commercial health insurance and meet eligibility criteria.
For more information on these programs, please see our press release here.
While we are regularly updating our product websites, including the Provider Locator tools, the best resource for information regarding our products and our patient access services, including the most up-to-date information on active providers and alternative sites of care, is our dedicated Patient Access Services staff who are available daily from 9am – 8pm ET.
Our Patient Access Services team may be reached through the following means:
How We're Giving Back to Our Communities
At Alkermes, we recognize that COVID-19 will not affect everyone equally—some of the most vulnerable members of our society, including people living with diseases central to our mission as a company, may be disproportionally affected. Alkermes has enhanced our established corporate giving programs to add support for additional local programs where the need is greatest and where we hope to have an immediate impact. This includes charitable donations to support local food and care programs for schoolchildren and the elderly and donations of personal protective equipment and medical supplies to organizations that work with healthcare facilities in both the U.S. and Ireland.
In addition, we launched a special edition of our Alkermes Inspiration Grants® program, the COVID-19 Relief Fund, to provide grants to assist nonprofit organizations in their work to urgently address COVID-19-related needs for people living with addiction, serious mental illness or cancer. We announced the 10 grant recipients on June 24, 2020. Collectively, the programs receiving grants reach across Alkermes' therapeutic focus areas and seek to serve populations that span ethnic, socio-economic, gender, and age spectrums, utilizing a variety of approaches targeted to the acute challenges presented by COVID-19, including: peer-support programs; innovative technologies, formats and channels to expand access to and reach of essential nonprofit programming; creative approaches to bolster crisis response; and provision of essentials such as food, housing, and career support. For more information, please visit https://investor.alkermes.com/news-releases/news-release-details/alkermes-awards-covid-19-relief-fund-grants-10-innovative
How We're Monitoring Potential Impact on Supply of Our Medicines
At this time, we continue to operate our manufacturing facilities and supply our medicines and do not currently anticipate any supply interruptions. However, we are continually assessing, together with our critical supply chain vendors, the potential impact of COVID-19 and efforts to contain the spread of COVID-19 on our business operations.
We recognize that this is a dynamic situation. We are closely monitoring the latest information on COVID-19 in order to make timely, informed decisions designed to protect the health of our employees and support uninterrupted access to our medicines.
Note Regarding Forward-Looking Statements
This Statement contains certain "forward-looking statements" within the meaning of the Private Securities Litigation Reform Act of 1995, as amended, including, but not limited to, statements concerning Alkermes' expectations with respect to its business operations, plans and prospects, including its plans to further expand patient services and the provider network for VIVITROL and ARISTADA and its continued ability to manufacture and supply medicines and otherwise support uninterrupted access to its medicines. Actual results may differ materially from those expressed or implied in the forward-looking statements due to various risks and uncertainties, including, among others, the impacts of COVID-19 and efforts to mitigate its spread on Alkermes' business, supply chain or other business operations and on healthcare systems that serve people living with opioid dependence, alcohol dependence and schizophrenia, including impacts on patient and healthcare provider access to the company's medicines, and those risks and uncertainties described under the heading "Risk Factors" in Alkermes' most recent annual and quarterly reports filed with the U.S. Securities and Exchange Commission. These forward-looking statements speak only as of the date hereof and, except as required by law, Alkermes disclaims any responsibility for updating or revising such forward-looking statements.

Last updated April 2021